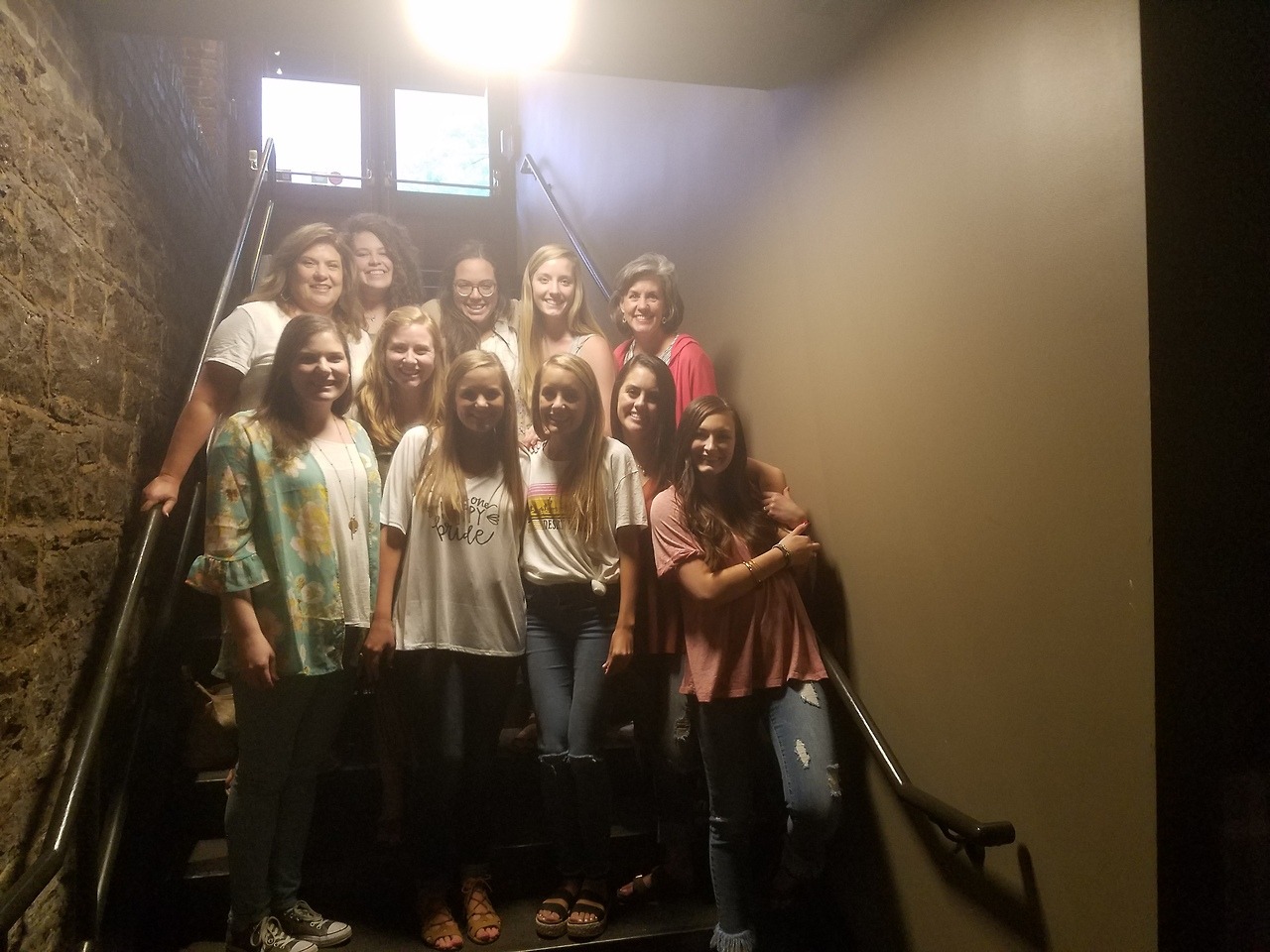 5/24-5/26/17- IT'S WEDDING WEEK!!!!!! Not going to lie, it was a little stressful trying to get all the loose ends tied up before the festivities started. But everything got done and by Wednesday evening, we were at the farm greeting Whitney's closest friends and getting the party started!!
On Wednesday night, we brought in barbecue from Papa Kay Joe's and went out to the fire pit to make smores. The next day, we went to brunch at Puckett's and shopped for a bit around Franklin. Then we made wood pallet signs at Board and Brush (SO much fun!!!!), broke out of an escape room, and ate a delicious dinner at the Melting Pot. Afterward, we headed back to the farm to hang out a bit more and get some sleep.
The next morning was the bridesmaids brunch, which Mom threw at her house. The food was amazing, as always, and it was really nice to have a little more time together before things really start to get going.
Friday evening was the rehearsal dinner, which was really just incredibly. The Hornbergers did a great job of planning the whole event. The setting was perfect, the decor was beautiful, the food was great. But more than that, hearing everyone talk about Jake and Whitney- to hear that there are so many others who see them and love them the way I do- it was truly a touching evening.